Fastgains, sustainable performance
TMS software and collaborative platform
Our digital solutions to optimize and control your transport operations
PLAN YOUR TRANSPORTATION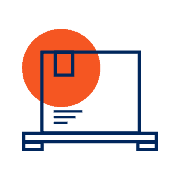 GET REAL-TIME VISIBILITY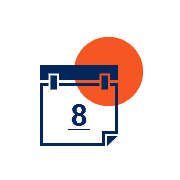 CONTROL YOUR COSTS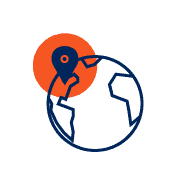 CHARTER & SCHEDULE APPOINTMENTS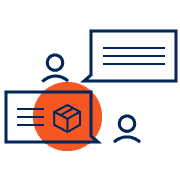 COLLABORATE WITH YOUR CARRIERS & SUPPLIERS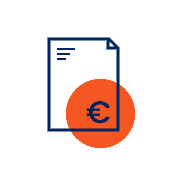 CONTROL YOUR CO2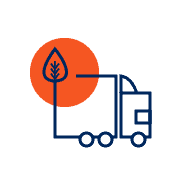 Digital solutions to manage your supply chain
They talk about it better than us
Actuality
The know-how and experience of DDS Logistics taught in its own corporate academy
In order to share the secrets of its success, the leader in TMS, DDS Logistics is launching its academy : DDS Academy. A training space open to all, focused on the development of skills and human capital.
Read more
Our latest blog articles
Faced with a shortage of capacity, DDS Logistics presents its new loading optimization module
Faced with the shortage that is affecting air and sea transport and which is beginning to spread to road transport, DDS Logistics is unveiling a new module for optimizing the filling of containers and trucks.
Blockchain, the new ally of international trade?
Well-known in the financial and insurance fields, Blockchain is also making more and more of a stir in the logistics and transportation sectors.
Nexans charts its course to a more sustainable energy future with DDS Logistics' Green Move module
In order to pursue its missions in the most responsible way possible, the Nexans Group has launched a vast transport optimization and carbon neutrality project in which DDS Logistics' Green Move module is integrated.
Frequently Asked Questions

What is TMS software ?
The acronym TMS has several meanings but in logistics, TMS stands for "Transport Management System". More commonly known as TMS Transport, a TMS transport software is therefore a computerized transport management solution to manage and control its transport operations, track its orders, its transport logistics flows, control its transport costs but also to provide better service to its customers and improve their satisfaction.

What modes of transport are covered by TMS transport software ?
TMS transport software covers all modes of transport: road, sea, air, river and rail. With a TMS software, you plan and follow your inbound, outbound and inter-site flows.

What is the difference between a digital transport platform and TMS software ?
A digital transport platform or a TMS software meet different needs :
The digital or collaborative transport platform facilitates your exchanges with the entire ecosystem of your supply chain and gives you visibility and traceability of your goods.
A TMS software is a digital hub that goes beyond your transport operations and brings you a global vision of your logistics organization and helps you define a process perfectly adapted to your needs.

What are the benefits of a transport solution ?
A transport solution brings you many advantages such as :
A global management of your transport activity
A fluidity of your exchanges with your ecosystem
A visibility on all your flows and the assurance of an end-to-end traceability of your transported goods
A control of your transport costs
A quality of service to your customers
Controlled environmental impact