Gifi, the leading retailer of non-food low price products for the home and family with a 364 store-strong network (as of January 31st 2012), will use the distribution module of the TMS to optimize the management of transport flows to its outlets. The objective is to bring stores a better service by providing an accurate insight into shipment statuses.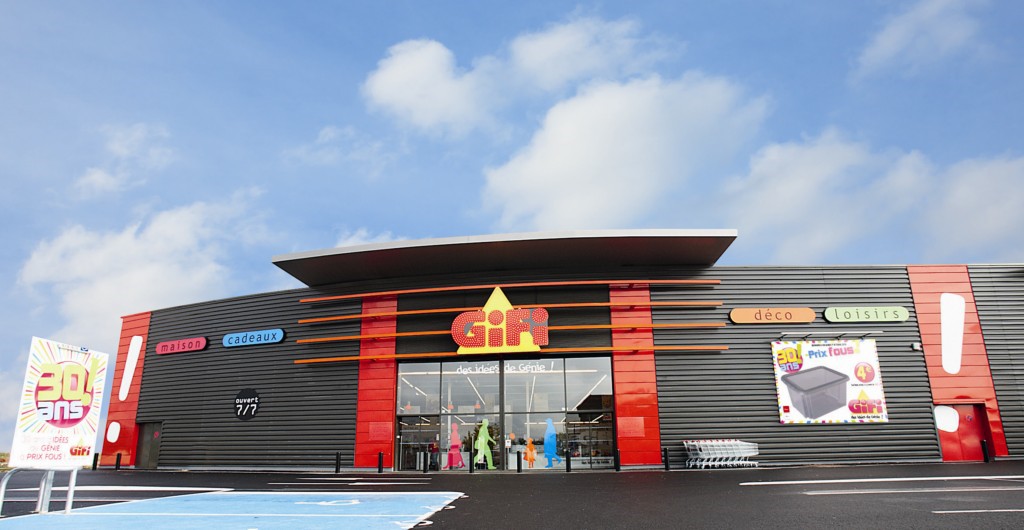 Supporting the group's economic growth
With an € 820 M annual turnover (as of 30th September, 2011), 4.000 associates and from 20 to 25 store openings per year aiming for a 500-store network on the whole French territory, GIFI needed a TMS solution to control its distribution transport flows.
GIFI's transport flows, whose purpose is to bring supplies to stores primarily located in catchment areas exceeding 20.000 plus inhabitants, combine output flows from their 3 warehouses (that is to say a 207.500 sq. m. total storage surface) and 8 platforms, direct deliveries from specific suppliers and the unsold goods that are returned.
The benefits of DDS Logistics' DDS Shipper TMS solution
DDS Shipper's distribution module will allow GIFI's logistic department to assess very accurately transport quality and to be in control of the delivery of its 500.000 yearly pallets.
Management of deliveries from three warehouses in Villeneuve-sur- Lot (47), Miramas (13) and Douai (59) to the 364 stores mainly in France but also in Belgium and Spain.
Visibility of delivery flows for those suppliers that handle deliveries to stores themselves – integrated to GIFI's TMS directly.
Assessment of delivery quality and monitoring of delivery times.
Management of the retrieval of unsold goods at the end of the season to relieve stress on stores' storage capacity and free up space.
GIFI's logistic priorities
The deployment of DDS Shipper's distribution module will be primarily geared towards the implementation of web tracing: a delivery schedule will be available for each house, providing an accurate view of upcoming pickups and deliveries.
This means that the delivery date will be displayed on the store's schedule as soon as the transport orders are validated.
In addition, DDS Shipper will allow Gifi to trace goods reception and make it more reliable with timestamping. The advantage is that stores will be able to report incidents for the logistics department to process.
The other DDS Shipper modules will be deployed progressively : TMS, Web chartering, Pre-invoicing/Invoice control, Transport purchase simulation, Transport Analytics.
Not only will DDS Shipper bring operational control but it will also give a clear vision of the financial aspects of transport. The solution is capable of measuring and reducing transport costs by grouping goods, selecting the most suitable transport mode and carrier, with the best value for each zone…
ABOUT GIFI
The GIFI group is the leading retailer of low price non-food products for the home and family (homeware, gifts, decoration, leisure). Founded in 1981 by Philippe Ginestet, the group boasts a 5.4% growth for the year 2011 for a turnover of € 820 M incl. tax. With a network of 364 stores located mainly in France, GIFI intends to pursue its growth through more openings, either of franchises or chain stores, to reach 500 points of sale. To attain this goal, from 20 to 25 stores will be opened every year.
Tags : dds-shipper-en