If the execution of transport operations is complex, so is the control of their costs. In the same way as the operational management of flows, the control of transport purchases remains essential in the budgetary and financial maintenance of companies' supply chains. Regardless of the type of players or activities involved, what are the means and tools to achieve accurate cost control?
The supply chain is made up of a multitude of transport purchasing services provided every day throughout the world. Whether by sea, air or road, these flows give rise to transactions that need to be managed and controlled on a daily basis. This phenomenon is made all the more complex by the globalisation of trade and the reactivity imposed by the market. Their control is therefore essential, not only in the collaboration with its partners and the service provided to customers, but also with a view to optimising dedicated costs.
Tariff simulation, automation of invoice control, grouping of orders in trucks or containers are among the actions to be implemented to achieve this. And to support supply chain players throughout the transport purchasing lifecycle, the TMS or Transport Management System is a key tool.
TMS, the keystone of transport cost control
Carriers, forwarding agents, freight forwarders… Gathered around a dedicated software, all these actors exchange in a transparent, fluid and secure way about tariffs, purchases and transport costs. Because behind each transport order placed on a supply chain, there is a rate negotiated between the shipper and the carrier. Established and consultable on a transport software such as TMS, it can be checked, controlled, validated and integrated as and when required by each of the parties involved in the operation. The interest for transport buyers is manifold since they are able to launch quotation requests in real time, to control the associated costs and thus more generally to monitor their dedicated budget on a single tool, in an automated and fluid manner.
Transport software to reduce the costs of your operations
Because each player in the transport sector plays a very specific role throughout the value chain, DDS Logistics has developed specific tools for each of them, enabling them to monitor operations but also to control costs.
Controlling the financial risks of freight forwarders
For freight forwarders, a tool such as TMS DDS Freight allows them to control financial risks and calculate their direct and distributed margin. Using dedicated freight transport software, freight forwarders are thus able to value their forecast purchases, compare received invoices with their forecasts, search for purchase forecasts by service provider, generate multi-currency invoices and also provisions, all in a fully automated manner.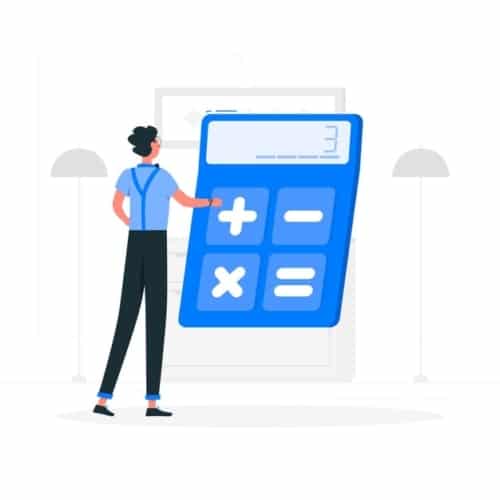 Calculate the import cost price per product for importers
At the same time, in order to serve importers, central purchasing units and manufacturers who obtain their supplies from international suppliers, DDS Logistics has also developed the DDS Import tool. In addition to its modules dedicated to order management and track & trace, the DDS Import solution offers functionalities for pre-invoicing and cost control for both logistics and transport services. It also enables goods invoices to be reconciled and payments by letter of credit to be issued. Finally, its users have access to a calculation of the import cost price per product.
Enable the shipper to define the optimal transport plan at the best price
On the shipper side, DDS Shipper, thanks to the automatic grouping of orders and the selection of the most suitable transport schemes and service providers, makes it possible to calculate and select the best transport plan, based on several criteria: whether it be price or service rate. Pre-invoices for services are automatically calculated and can be checked by the transporters directly in the tool. Finally, its simulation and rate comparison functions guarantee the shipper the optimal choice in the selection of your partners.
Higher productivity means savings for carriers
Through a digital tool such as TMS or a collaborative platform for transport digitisation such as Join2ship, carriers can automatically receive their transport orders, thus gaining in productivity and efficiency. Thanks to the Join2ship solution, their loading and unloading slots are fixed via the planning of their principals, can be modulated in case of unforeseen events thus facilitating collaboration with their customers and invoices are then issued automatically. This saves time at all levels and allows for global optimisation.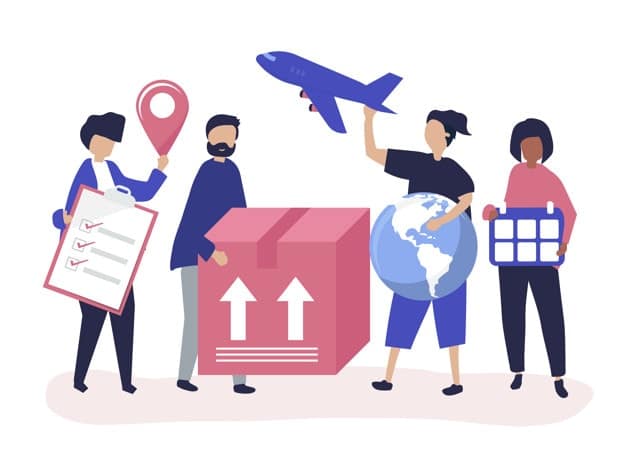 Controlled costs for a global optimization of transport operations
Thus, whatever the role within the supply chain, the digitalization of transport operations not only allows to control but also, and above all, to significantly reduce transport costs. For example, when an MST is implemented, the reduction in transport purchasing budgets is estimated at between 5 and 15%.
A virtuous supply chain transport at all levels
But cost reduction does not stop there. It goes hand in hand with increased productivity gains in daily operations, using TMS-type tools or a collaborative platform, facilitating collaboration with partners, reactivity in the face of hazards, obtaining KPIs, controlling its environmental impact and, in fine, continuously improving the service provided to customers.