The organization of your receptions or collection of your goods
Our collaborative platform for making appointments with transporters helps you to organise your pick-up or reception appointments for your goods, taking into account the availability of your teams.
A control tower for planned arrivals
From the appointment scheduling linked to tracing, you can visualize in real time the arrivals of the pick-ups and/or deliveries planned by your carriers as well as the details of the goods: number of pallets, parcels, ...and the nature of the goods.
Anticipate delays from your carriers
In case of delay, the solution issues alerts and notifications.
So, at a glance, your teams can plan, organize and prioritize truck receipts for greater efficiency in the warehouse, while your carriers can deliver faster.
Anticipate the advances of your carriers
Because it is not only delays in collection and/or delivery that impact the logistical organisation of your warehouses, you have the possibility to visualise the progress of collection or delivery. A way for your teams to be able to adjust the management and planning of your docks and reorganize in real time to receive or unload goods.

The benefits of managing your warehouse docks
A real-time visualization of your appointment schedules (pick-up or delivery),
A better organization of your sites,
A de-bottlenecking of your docks,
Anticipation and distribution of the workload of your teams,
A better efficiency of your teams to load and unload the goods,
A reduction in the capital cost of drivers.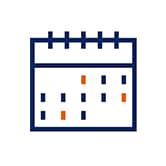 Appointment scheduling
Your carriers and suppliers book available slots online
Warehouse planning
You define the availability and receiving capacities for each warehouse dock.
Control Tower
You can follow the pick-ups or deliveries of goods online
Alerts and notifications
You are alerted in case of delay or advance of the carriers.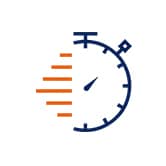 Better organization
Reduction of loading time, elimination of bottlenecks, reduction of driver waiting times