DDS IMPORT
A solution for the import supply chain
Import Supply Chain
Control your import supply chain on a day-to-day basis
Tracking, organizing and checking your international logistics flow can quickly become a real headache. The consequences? You lose control of your flows. You lose trace of your shipments and your transport costs rise sharply. You are no longer in control of your ROI.
DDS Import is the solution.
With DDS Import, the ideal solution for your international logistics flows.
DDS Import helps central purchasing organizations, importers and manufacturers that work with international suppliers, control their import supply chain in complete peace of mind.
DDS Import is a collaborative tool designed to make importers' jobs easier by supporting every step of international purchasing processes.
the organization and traceability of your international flows
Our solution for importers is designed to control the supply chain all over the world and meets your various business requirements.
A comprehensive order management tool
Collect data on products ordered abroad,
Keep an eye on order monitoring,
Control multiple shipments of a single order by calculating the retro planning in advance,
Organize quality inspections to make sure that the products match the order by collecting the results of the inspections.
Stay in contact with your suppliers for more reliable information and greater product availability.
Real-time tracking of your logistics flows
Keep track of your orders from the transport organization phase (sea, air and road) to making an appointment with your warehouses,
Manage your bookings and shipments as if you were on the spot, with the 100% collaborative module,
Keep complete control of your operations all along your import supply chain.
If you want visibility of your international flows without investing in TMS software, discover our collaborative international transport platform Import Light. A traceability solution that is easy to set up and without commitment.
Optimal control at every stage
Follow your flows of orders and documents from end to end with our Track & Trace application,
Check the product volumes and the reliability of the information,
Receive an automatic alert in the event of an incident or delay, so that you can quickly find an alternative solution,
Improved cost controls,
Cover every stage of product payments, from pre-invoicing to checking transport services and logistics flows costs,
Issue your payments by credit note,
Calculate the import cost price per product.
An indicator to measure your performance using the right indicators
Analyze all your flows,
Check your costs,
Measure the quality of your service providers,
Calculate turnover per service provider,
View the number of incidents that occurred in an import operation,
Identify your areas for improvement.
The dashboard solution will revolutionize your operational management practices!
DDS Import, the promise of comprehensive monitoring
DDS Import is a Track & Trace-oriented solution. It includes PO management, quality control, transport, visibility and cost management.
Say goodbye to the risk of delays. Do away with the usual surcharges of international transport operations. DDS Logistics makes a promise to you : with the DDS Import solution, your international logistics flows will be smoother than ever before.
You have 360° visibility of your orders, your logistics flows and the tracking of your shipments. You can: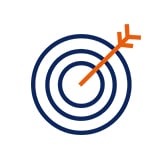 Keep track of your orders
tracking, inspection, collaboration with forwarding agents, quality control, retro planning, catalog management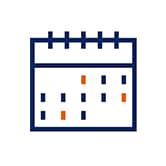 Manage your bookings
book slots, produce packing lists, workflow available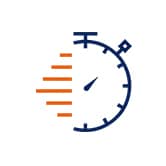 Organize your transport
schedule, manage and track shipments, execute, warehouse reception, storage platforms
Trace your logistics flows
track containers, orders and items, alerts, document management, connections with forwarding agents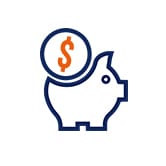 Control your costs
calculate cost forecasts, commitments, expected invoices, budget tracking, invoices received, total landed cost
Download product guide
Collaborative working, made by DDS Logistics
DDS Import is also a collaborative platform. Thanks to DDS Import, your teams stay in direct and permanent contact with all the players in your import supply chain: suppliers, shipping companies, forwarding agents, loaders and logistics partners.
Collaboration is the key to successful logistics flows. Multiplying the exchanges between your employees and the links in your organizational chain will significantly boost your efficiency, productivity and profitability.
Our services call on tried and tested methodologies, They are designed to provide you with effective assistance at all times, and all along your supply chain.
You can call our technical assistance between 9:00 a.m. and 7:00 p.m.(Paris time), Monday to Friday.
We can offer a made-to-measure platform in SaaS or license-based mode that meets your real logistics tracking needs. A mobile application complements our TMS solution; it is meant for loaders to help further simplify your exchanges with your carriers.
Measurable gains at all times
The gains generated thanks to the DDS Import solution can be measured all along your import supply chain.
What are these gains?
You will significantly cut the cost of your transport services, by optimizing the duty factor of your containers, reducing air travel and improving the control of your invoices.
You have a 360° vision of ordered products in the supply chain.
You gain total control over your international purchasing, right down to the cost price per product.
You retain control of your logistics flows. In the event of delays or the breakdown of supplies, you are informed in real time and can take the appropriate strategic decision.
You boost your logistical performance all along your import supply chain. All this, thanks to a TMS designed specifically for central purchasing organizations, importers and manufacturers.
Your improved efficiency will boost your productivity.
You will never want to manage your logistics flows without DDS Import again!
Estimate your transport budget gains!
Do you want to estimate your profits with the integration of the DDS Import solution for the management of your logistics flows internationally? We offer you a free analysis of your savings potential for your transport budget by integrating the DDS Import solution into your processes.