DDS SOURCING
The solution to optimize your international purchasing
International purchasing
How do you manage your international purchasing?
Every day, you are on the lookout for the perfect combination of price, quality of service and delivery lead times, to cope with the rapid renewal of your collections.
Every day, your international procurement raises new challenges.
The DDS Sourcing solution helps you rise to these challenges. DDS Logistics has developed software dedicated to helping distributors and importers in their quest for the most suitable offers worldwide: DDS Sourcing, the purchasing solution designed for international purchasing organizations.
With our DDS Sourcing solution dedicated to procurement, your international purchasing operations will be simpler than ever before. Thanks to this sourcing solution, you can take up your everyday challenges in complete peace of mind. And you can be sure that you will respond to them as efficiently as possible.

The five modules of our sourcing solution
To address your international purchasing issues
To efficiently control your international purchasing and your collections
These tasks have been made much easier thanks to DDS Sourcing.
We offer five essential modules (divided up into modules) dedicated to optimizing your international purchasing and calculating the costs incurred by remote transport logistics.
A optimal purchasing strategy through precise sourcing
Collaborate with all of your partners
through our co-working portal. You stay connected to the collection managers, purchasing, your suppliers and the sourcing offices.
Centralize your requests for quotation
Express your needs directly on the DDS Sourcing web platform for your requests for quotation (RFQ). Your listed suppliers will send their bids that offer an appropriate response to your expression of needs.
Receive supplier catalogs
Your listed suppliers can offer their new products in a few clicks.
Calculate the cost price of your products
Simulate and compare your suppliers' offers on the basis of the total landed costs.
A quality reference repository to manage your products
List all of the selected products.
Manage the product data, from packaging to the recycling fee.
Cover the quality aspects by incorporating data related to the REACH regulation.
Calculate the sale prices on the basis of the total landed cost.
Efficient quality control
When interfaced with the Pivot88 quality control solution, DDS Sourcing offers a new service designed to guarantee the quality of imported products.
Improve the efficiency of your inspection processes and the quality of your products.
Organize the inspections of your orders.
Centralize the production data
suppliers, products, specifications, inspection reports, etc. on a single platform.
Reduce time wasted by collecting data manually.
Closer involvement of your buyers
Virtually exhibit your collections to your buyers in a digital showroom.
Present your listed collections to draw your buyers' attention to your new products.
Ask your buyers to raise pre-orders
consolidate and optimize pre-orders to cut transport costs.
Use the co-working portal to secure requests for your suppliers and to guarantee more efficient international sourcing.
A dashboard that displays all of your data
Quickly view your key performance indicators in a simple and intuitive graphical display.
Analyze the data of your activity
turnover per product type, suppliers map and analysis of their activity in each country, etc.
Take decisions more quickly
by sharing data with your employees and suppliers.
You have all the analytical parameters you need to improve your processes.
Boost your company's performance
by using relevant indicators. The decision-support solution helps you make the right decisions for your company.

The benefits of DDS Sourcing
A solution dedicated to your international purchasing.
The gains achieved with the DDS Sourcing solution can be measured at every stage of the international purchasing process: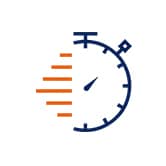 Shorter purchasing cycles
Thanks to the automation and acceleration of the sourcing process.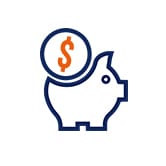 Reduced product acquisition costs
In your international procurement by controlling the total landed cost.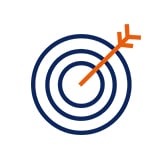 Input of data for the product reference repository
And priority access to their offers directly on DDS Sourcing.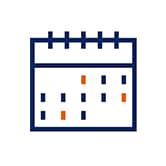 Control your margins
And the availability lead times of purchased products.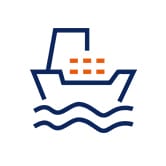 Optimize the duty factor of your containers
right from the pre-order phase.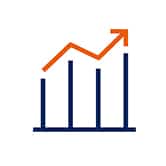 Productivity gains made by every player in the chain
for more profitable international sourcing.
Download product guide