DDS SHIPPER
The Transportation Management System (TMS) for shippers
Shipper TMS
Control of your costs and visibility of your transport operations.
Your problems in terms of transport are more and more important. Between the demands of your customers (increasingly difficult to meet), the obstacles inherent in national and international logistics flows (shortage of drivers, difficulties in tracking shipments, rising costs...) and changing regulations, you have to adapt continuously. Not to mention the shift of transport services to omnichannel... And the need to adopt innovative tools to avoid losing ground to the competition.
In short, you face many difficulties. Daily. And heavy.
In this context, how can you optimise your freight transport? How can you organise your logistics flows to get around these obstacles and regain full control of your ROI? Even better: how can you digitise your transport to make it more responsive and efficient?
DDS Shipper is the solution.
DDS Shipper is a TMS designed especially for manufacturers, distributors or the four PLs. Much more practical than a toolkit, DDS Shipper is a single platform offering a complete system to control your domestic and export flows. You can organize the tracking of your shipments by road, sea and air with absolute precision.
Thanks to our TMS for loaders, you can check your shipments, automate your transport operations and view all of your flows and costs.
And it is simpler than you every imagined.
No more need to adapt to logistics flows. With DDS Shipper, the processes adapt to you.

Visibility and control of your distribution and export flows
Our TMS for loaders is a genuine control tower for transport operations and logistics flows that meets all your business needs.
Improved transport operations
Calculate your transport plan.
Consolidate your orders automatically.
Choose the best transport plan.
Choose the right transport service provider.
DDS Shipper features all these functions to plan and charter your transport.
An overview of your shipments
Track your shipments in real time.
Stay informed of any incidents or delays.
Improve
your operational efficiency and the quality of service delivered to your customers.
Install the "Mobile Tracking" application
for your shippers that are not equipped and want to share traceability information with you.
Tighter control of your transport costs
Check your invoices and make sure they correspond to the application of the negotiated rates.
Edit pre-invoices, ask your carriers to validate them as you go along and thus reduce the number of disputes.
If you want to control your transport costs without investing in a TMS, discover our collaborative platform Shipper Light where the management of transport costs is easy and without commitment.
Optimize your transport purchases
Compare shippers' new rates.
Simulate your transport purchases on the basis of the history of your own flows.
Identify the carriers who really offer the best value.
A module to control your export supply chain
Control complex and multimodal supply chains.
Manage your bookings
and send your transport instructions on the INTTRA platform for electronic transactions.
Exchange your electronic documents
with the customs authorities using the Conex customs clearance tools for exports.
Consolidate all your information
on long-distance export operations by sea and air in the same tool.
A dashboard designed to analyze all your data, so that you take the right decisions
Quickly view
your key performance indicators in a simple and intuitive graphical display.
Analyze the data of your activity
all your flows, cost items, service provider quality, etc.
Take decisions more quickly
by sharing data with your employees and suppliers: you have all the analytical parameters you need to improve your processes.
Boost your company's performance
by using relevant indicators. The decision-support solution helps you make the right decisions for your company.

The benefits of DDS Shipper: quality of service and tracking
Even the very best TMS solutions for loaders are not worth a thing, if they do not benefit from quality support and an experienced service organization.
With our DDS Shipper solution, we make a promise to you.
Our tool completely covers your transport processes: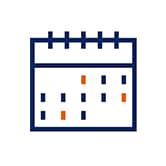 Plan your logistics flows
In complete peace of mind: consolidation, quotes, choice of carriers, optimization of tasks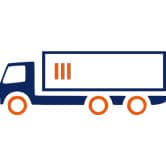 Charter your goods
Issuing transport orders, producing documents, automated chartering
Track your shipments
Shipment tracking, carrier EDI, visibility of logistics flows, monitoring of quality of service, alert system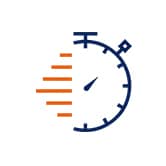 Control your cost items
Calculate pre-invoices and invoices received, simulate prices
Download product guide
Our services are based on proven methodologies, designed to offer you efficient assistance at all times and throughout your supply chain.
We put a hotline at your service. Thanks to her, you have access to technical assistance from Monday to Friday, from 9am to 7pm (Paris time). We offer you an à la carte platform: in SaaS mode or under license, according to your real needs in terms of shipment tracking. A mobile application complements our TMS solution for shippers by further simplifying the exchange between your carriers and you.
With Shipper DDS, your logistics flows follow a well-traced path!
Shipper DDS is the leading solution in the TMS market
With our TMS for chargers, enjoy immediate and long-term gains. Implementing the Shipper DDS solution is:
Reduce your transportation costs up to 15% right now
thanks to the optimization of your transport plan and a better control of your ROI.
Increase the productivity of your teams
up to 50% over the long term, thanks to automated processes.
Improve the quality of your customer relationship thanks to full control of your logistics flows
a sharper tracking of shipments allows you to anticipate the vagaries of transport and significantly reduce the number of disputes with your customers. They are more satisfied and come back more easily to you.
Limit the environmental impact of your logistics flows by evaluating your CO2 emissions
and make a gesture for the planet while positioning your company as a champion of green transportation.
In terms of transportation, there will be a before and after Shipper DDS!
Make estimate the gains of your transport budget!
Optimize your transport, automate your repetitive tasks, increase your productivity ... we offer you a free analysis of your savings potential in your transport budget by integrating the Shipper DDS solution into your processes.